Le restaurant Rancho Plage à Cala Rossa
The restaurant le Ranch'O Plage in Cala Rossa
Located on the beach of Cala Rossa, the "Ranch'o plage" restaurant welcomes you from mid-April to mid-October and offers you a moment of relaxation, pleasure and discovery. 
You are warmly welcomed for a pleasant moment in Cala Rossa, whatever you feel like eating. 
Lying under the mastic trees, or with your feet in the water, enjoying the sea and reliefs in the horizon, enjoy a discreet and attentive service. 
All your senses will be delighted by our fresh fishes, grilled meats and wood-fired pizzas. Discover all our Corsican specialities or various salads, and finish your meal on a little sweet note thanks to all our most popular desserts!
Half Board service
While staying at the Domaine de Caranella, it is possible to enjoy the half board hotel formula in Porto Vecchio by having your meal at the "Ranch'o Plage" restaurant. 
Half board includes: buffet breakfast at the hotel and dinner (evening) at the restaurant on the beach. 
Please note that only half board for all Caranella hotel customers can be paid in advance. 
All drinks ordered at the restaurant must be paid directly on the spot. Nothing can be charged to the hotel bill.
On the beach
Our beach attendant welcomes you every day from 9am to 7pm: come and enjoy a welcoming and personalised service.
Deckchairs hire by the day.
To know more about the restaurant
The "Ranch'o Plage" restaurant has a website ( in french) that gives all the necessary infiormation: Ranchoplage.com
Contact by phone +33 (0)4 95 71 62 67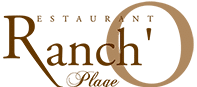 Means of payment
You may pay for your drinks by:
Credit card
American Express
Cash
Bank cheques
Holiday cheques

To contact us
Adress : Domaine de Caranella, route de Cala Rossa – 20137 Lecci
Phone :   +33 (0)4 95 71 60 94
Fax :   +33 (0) 4 95 71 60 80
Email :    info@caranella.com
 GPS : latitude : 41.625131     Longitude : 9.337188
2020 © Domaine de Caranella | Réalisation La Boite A Truc
Mentions légales | Politique de confidentialité | Politique de cookies