Book directly online
Best rates directly with the hotel
The "domaine de Caranella"
Le domaine de Caranella welcomes you in Lecci, near Porto Vecchio, in a quiet and relaxing setting. 
The large green park and heated swimming pool promise you a moment of relaxation and rest. 
As a 3 star hotel and tourist residence offering apartments for rent, the Caranella Estate benefits from all the accommodation solutions to make your stay better. 
Come and enjoy all the comfort of the estate, less than 400m from the beach of Cala Rossa, for a night, the weekend or for a longer stay.
3 star hotel in Porto Vecchio
The Caranella estate offers 19 3-star hotel rooms, and is located just a few miles away from Porto Vecchio. 
The main building houses all the rooms, which are close to the swimming pool and the various living areas. 
One of the rooms overlooks the beach of Cala Rossa. Perfect for a romantic tête-à-tête!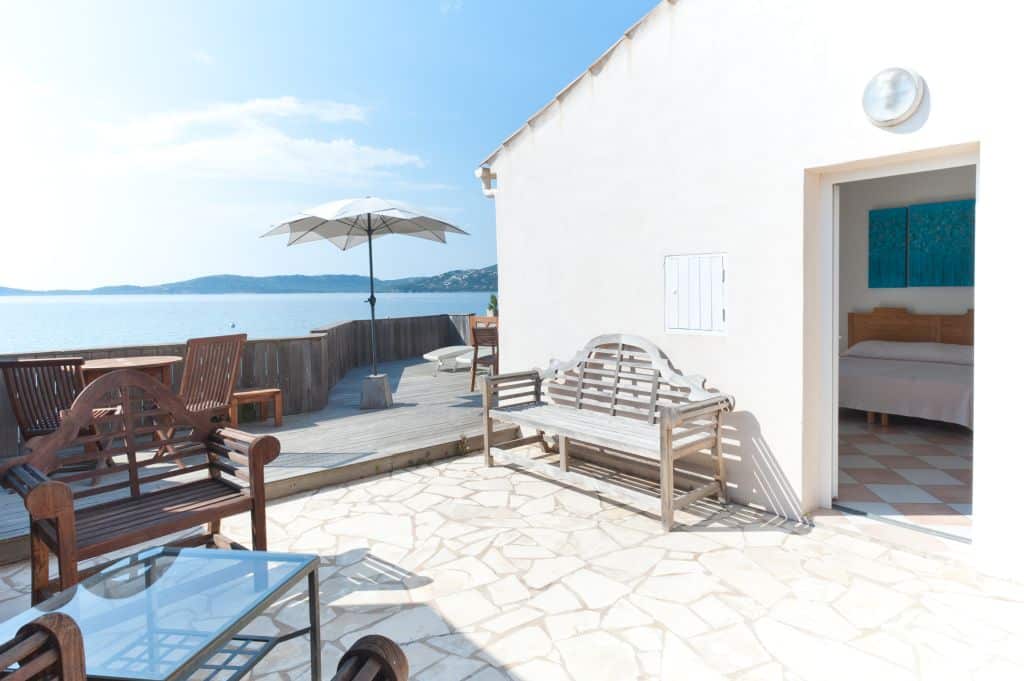 Holiday rentals in Cala Rossa
The Domaine de Caranella offers rentals for 2 to 6 people  (from studios to 3 bedrooms apartments). 
Overlooking the park, the apartments all have access to the heated swimming pool. It brings a breath of independence to your vacation with your friends or family.
But nothing prevents you from making the most of all the services available.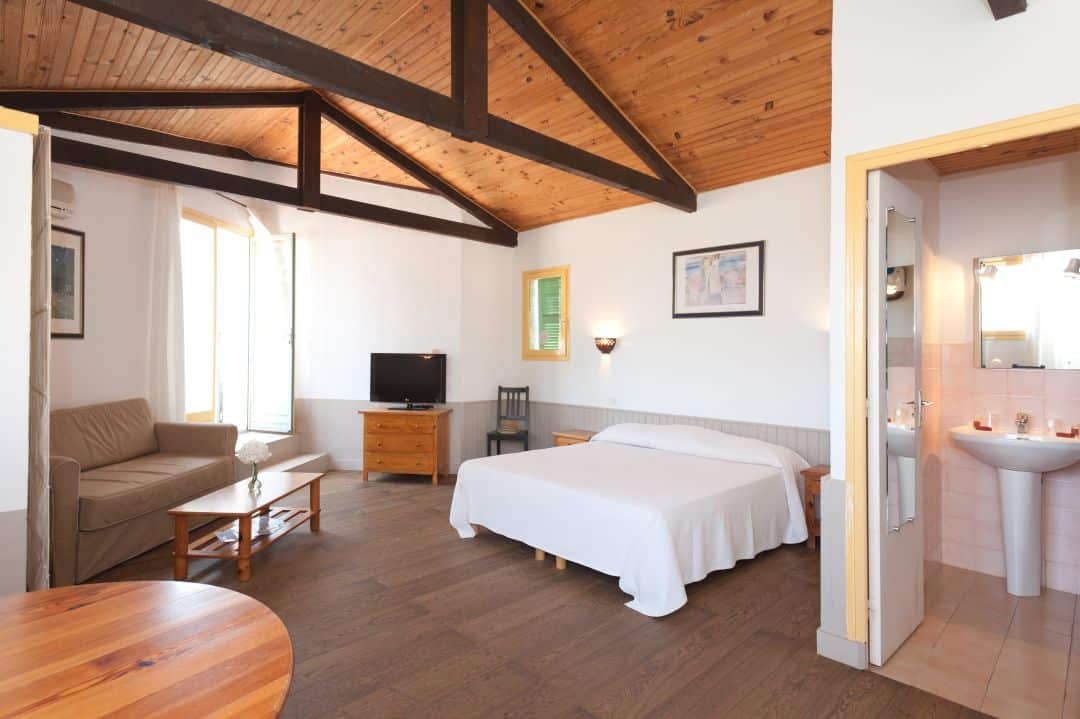 Whether you are staying in a hotel room or in one of the Caranella rentals, you may enjoy our breakfast service. 
Served at the bar of the estate from 8:00 am to 10:00 am, it is a large sweet/salty buffet with an all-you-can-eat service. 
In the beach room, breakfast can be served directly on the terrace overlooking the sea.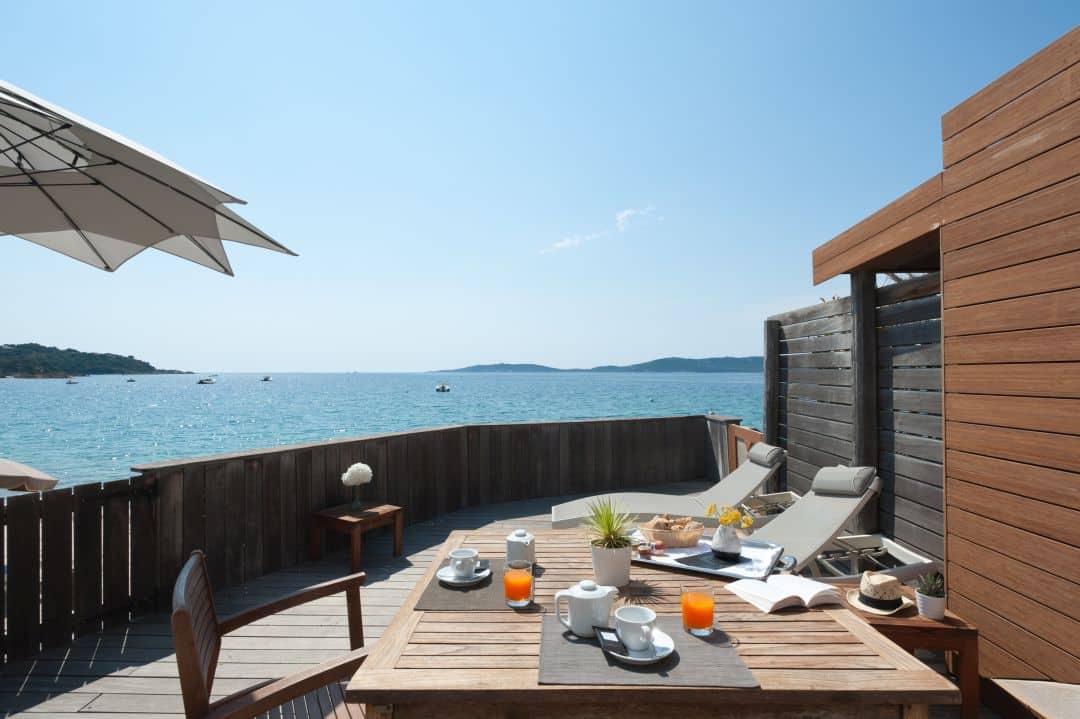 The domaine de Caranella has a beautiful swimming pool.
Heated, it is open all day long (24 hours a day).
Deckchairs are available around the swimming pool.

The Cala Rossa estate is located less than 400m from one of the most beautiful beaches of the Gulf of Porto Vecchio : Cala Rossa.
Accessible very easily on foot from the hotel, the sandy beach of Cala Rossa will allow you to enjoy a real seaside stay.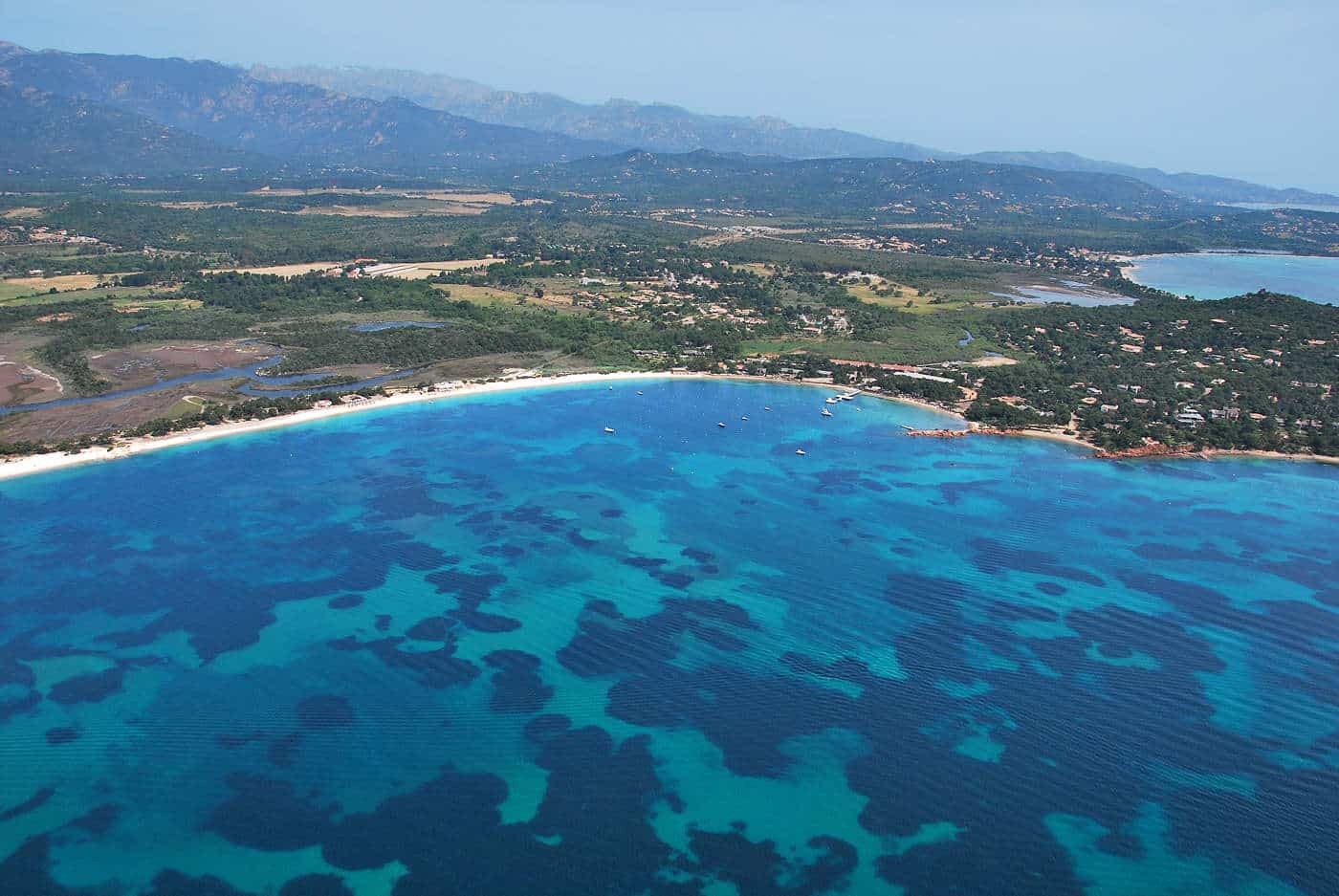 The restaurant Ranch'O plage
On the beach of Cala Rossa, near the waves, the "Ranch'o plage" and its team welcome you to make you discover refined, seasonal and authentic flavors. 
Beach service from 9:00 am to 7:00 pm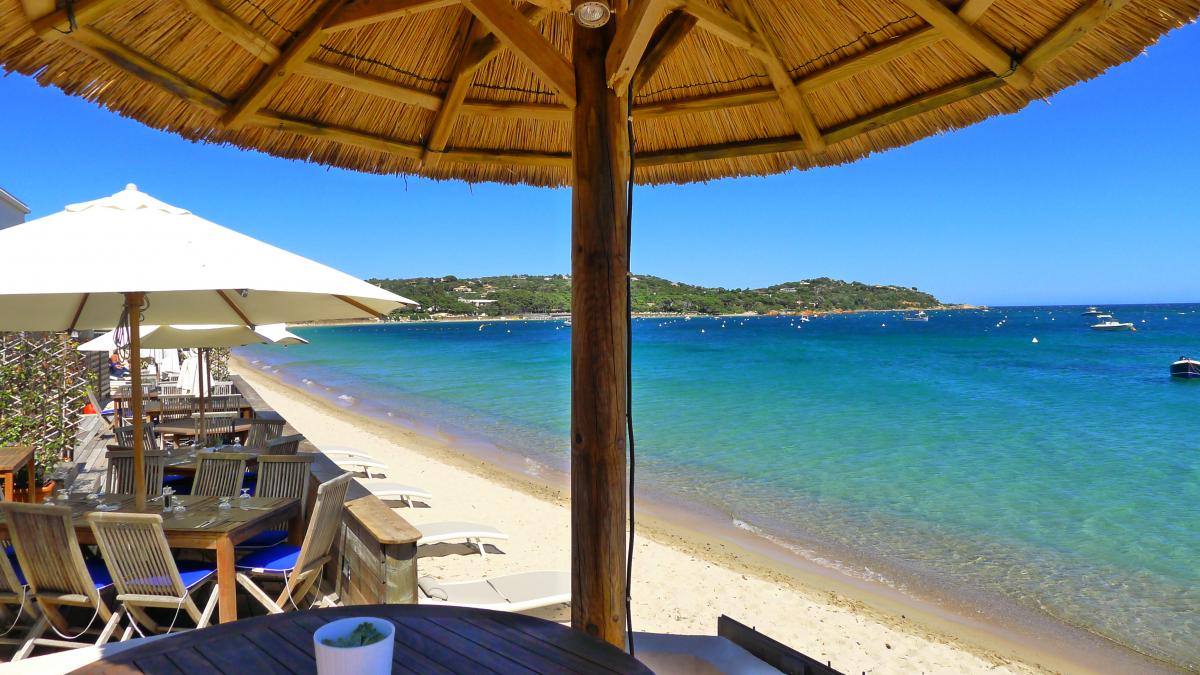 Les services du domaine de Caranella
Les convives de l'hôtel et la résidence profitent des services communs proposés par le Domaine de Caranella

Piscine chauffée
Piscine chauffée ouverte toute la journée, au coeur du domaine de Caranella.

La plage de Cala Rossa, à moins de 400 m du domaine, pour un vrai séjour balnéaire.

To contact us
Adress : Domaine de Caranella, route de Cala Rossa – 20137 Lecci
Phone :   +33 (0)4 95 71 60 94
Fax :   +33 (0) 4 95 71 60 80
Email :    info@caranella.com
 GPS : latitude : 41.625131     Longitude : 9.337188
2020 © Domaine de Caranella | Réalisation La Boite A Truc
Mentions légales | Politique de confidentialité | Politique de cookies